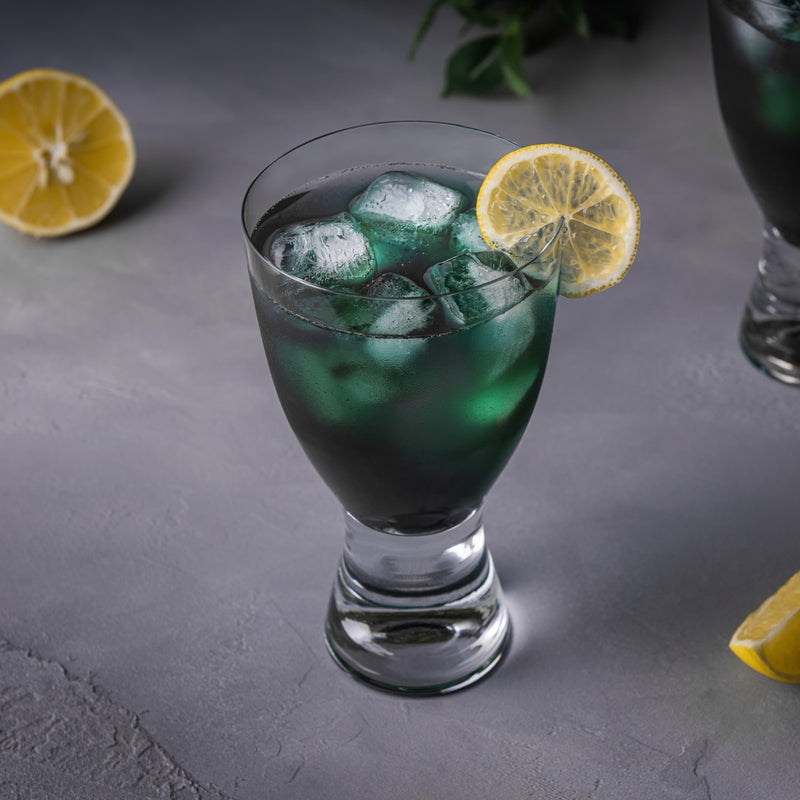 Recipes for Ritual
Azul Lemonade Elixir
2 SERVINGS
INGREDIENTS:
3 cups filtered water (room temperature)
½ tsp high-quality blue spirulina powder
3 dropperfuls (3mL) Chaga tincture
3 dropperfuls (3mL) Shiitake tincture
2 large lemons (or 3 small lemons)
Ice, to serve
DIRECTIONS:
Combine the water and spirulina in a large jar or pitcher. Make sure your water is room-temperature to avoid the spirulina clumping up. Stir the ingredients together until the spirulina is evenly distributed throughout the liquid. Add the tincture to the mixture, and squeeze in the juice of 1 large lemon (save the other lemon for the end). Optional: Stir in a splash of agave nectar if you prefer a sweeter lemonade-style beverage. Split the liquid mixture into two cups.
Cut the remaining lemon into slices and evenly add to each cup. Serve with ice and enjoy!