Swirl, Stir or Shake
Uphoric Urth tinctures are meant to be mixed. Take any tincture on its own, or experiment with the tincture combination that suits your body best. Add your dose to any beverage, smoothie, soup, sauce — or take right under the tongue. Reflect on how you feel. Adjust your alchemy. Repeat your daily ritual.
How To Tincture
A Fruiting Body
of Knowledge
When most people hear the word "mushroom" they think of a small stem with a blooming umbrella popping out of the ground. In the world of mycology, this is called the "fruiting body".
Beneath the visible surface of the soil, the fungi organism continues with its expansive root-like structure known as the "mycelium".

Fruiting bodies have a more complex cell structure and generally have higher beta-glucan content than mycelium.
No Fillers —
No Unnecessary Additives
We are hard core about quality and clean ingredients which is why our products contain absolutely no fillers or unnatural additives.

This leaves you with a completely pure and organic mushroom extract that is loaded with bioactive compounds.
Organic Outdoor
Grown Mushrooms
We never grow mushrooms on grain. Why? — When grain is used as the mushrooms' primary food source, they don't receive the same level of nutrients as outdoor-grown mushrooms and therefore — neither would you.
The Magic
is in the Details
Producing double-extracted tinctures from outdoor grown fruiting bodies requires more time and attention to detail, but we believe it is the most effective way to harness the healing properties that mother nature has offered.
Find your fungi — Each species has its own set of functional benefits
Discover your tinctures by health benefit
Discover the Set —
The Ritual of Mushrooms
Discover all that forest fungi can do for your physical and mental performance with this essential tincture collection of 6 different high-potency medicinal mushroom tinctures. Uncover wisdom from the woodlands and create your own bespoke tincture blend with each unique tincture in the set.
Explore the set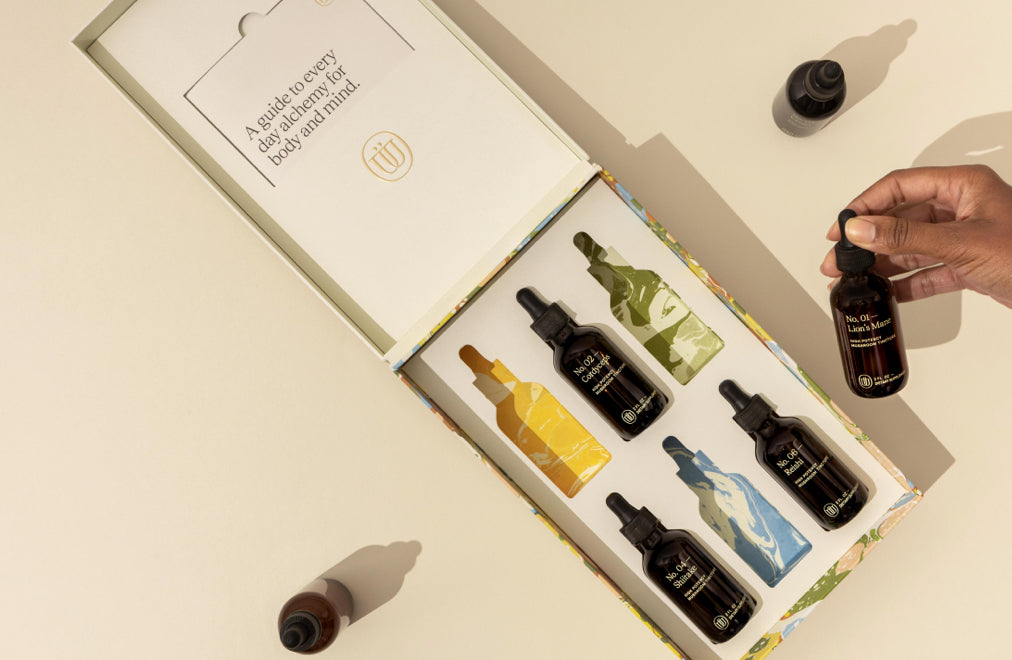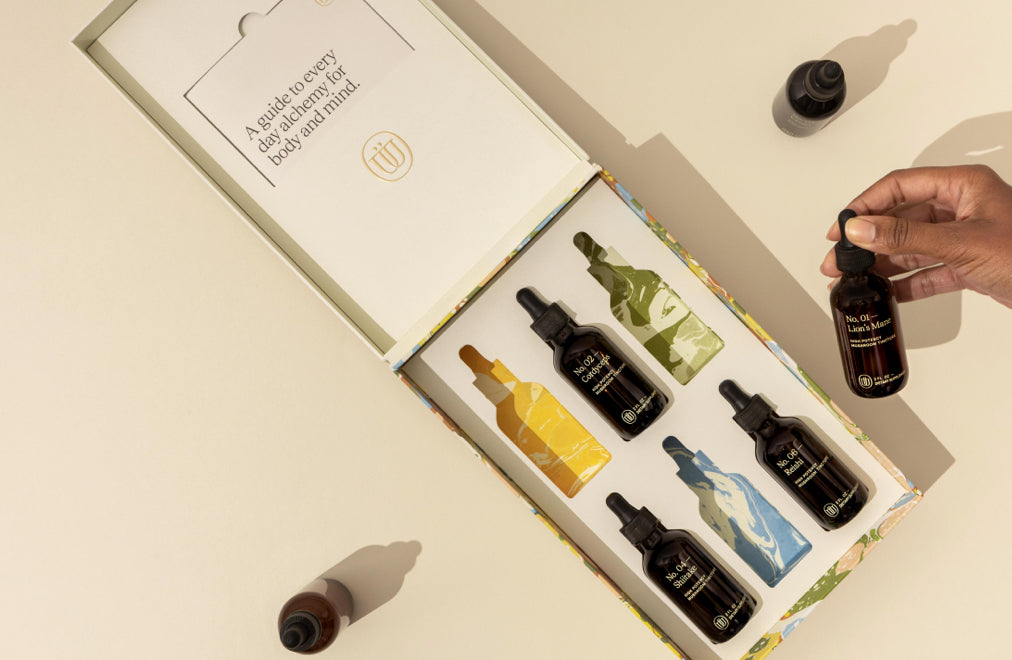 Not All Mushrooms Are Created Equal
Just 3 Clean Ingredients
Absolutely no unnatural additives — just the organic mushroom, purified water and three-stage filtered Organic & Gluten Free Alcohol.
Outdoor Grown
& Wild Harvested
Our mushrooms are sourced and foraged for the highest possible potency — always harvested in outdoor wild forest environments, never lab-grown.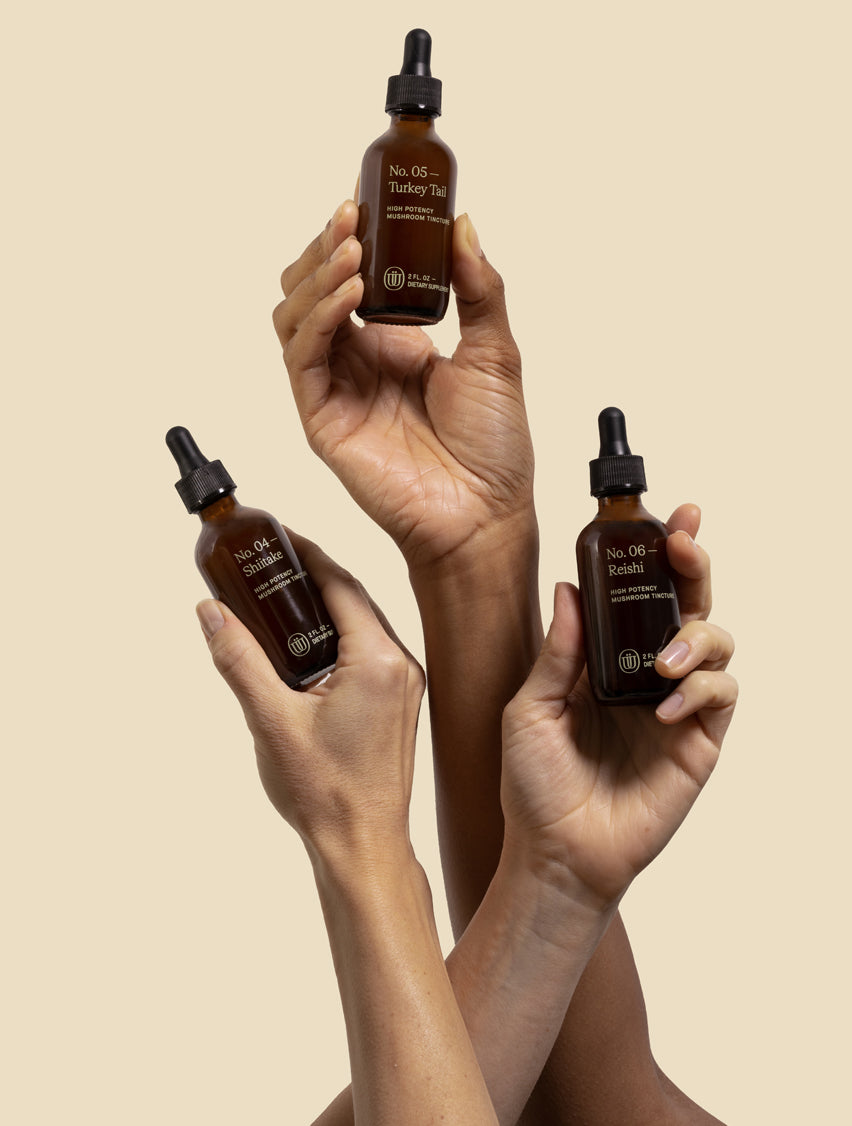 Dual-Extraction
for Highest Potency
We are hard core about efficacy, using production methods focussed on bioavailability and the highest potency possible.
Travel Safe & TSA-Friendly
Convenient liquid format. Slip our 2oz bottles into your pocket or purse, even safe for your airplane carry-on bag!
Our masterfully crafted mushroom blend
Blend No. 01 — The Classic
Crafted from six essential medicinal mushrooms to support overall immunity, energy, and increased cognitive function in your everyday life. Think of The Classic Blend as your mushroom multi-vitamin, proactively protecting you on a daily basis.
Discover
No. 01 — Lion's Mane
Brain Health

Memory function

Cognitive stimulation

Nervous system support
Discover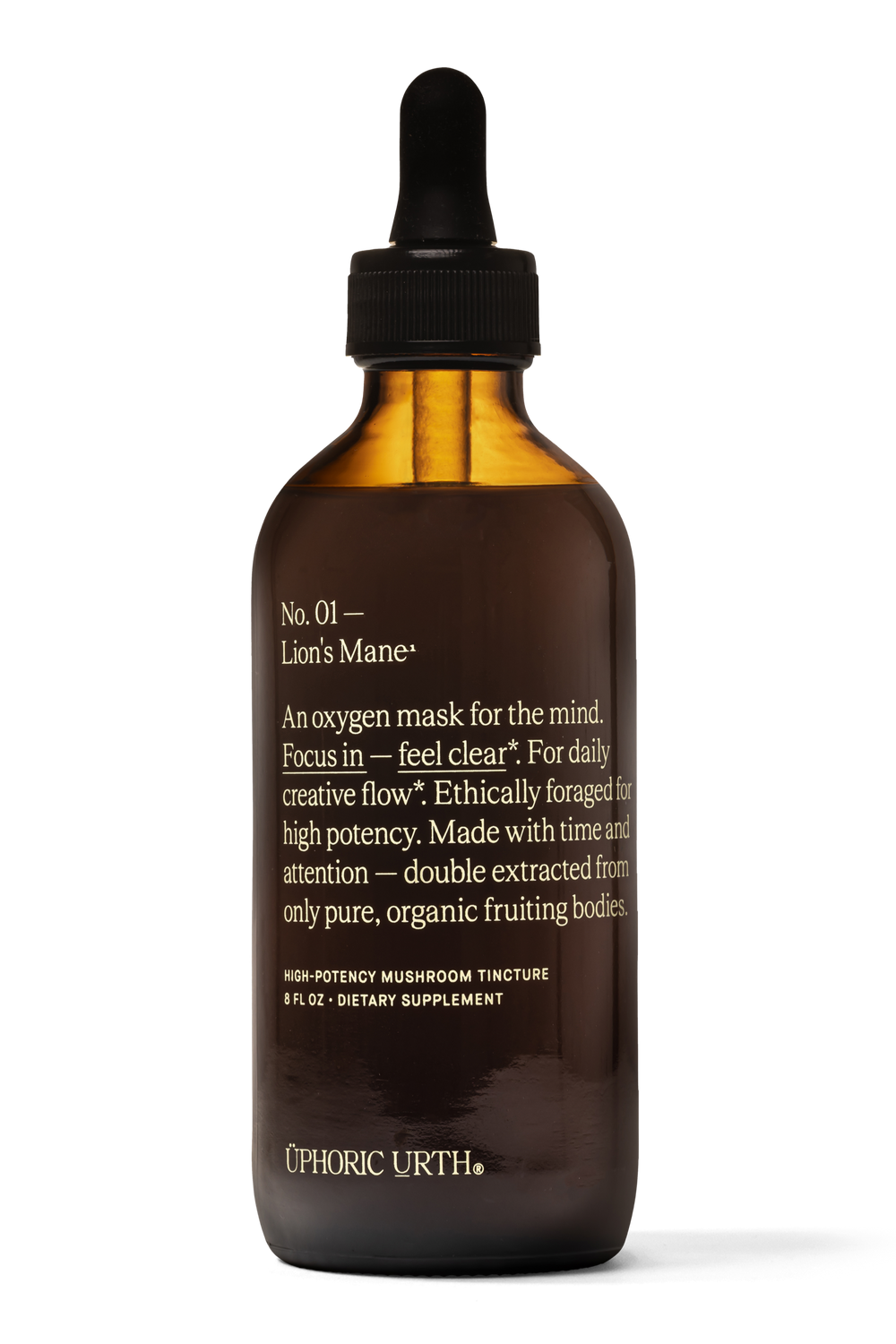 No. 02 — Cordyceps
Energy

Athletic performance

Cognitive Stimulation

Increase oxygen uptake
Discover
No. 03 — Chaga
Highest superfood antioxidant content

Healthy hair, skin & nails

Detoxifier

Immunity booster
Discover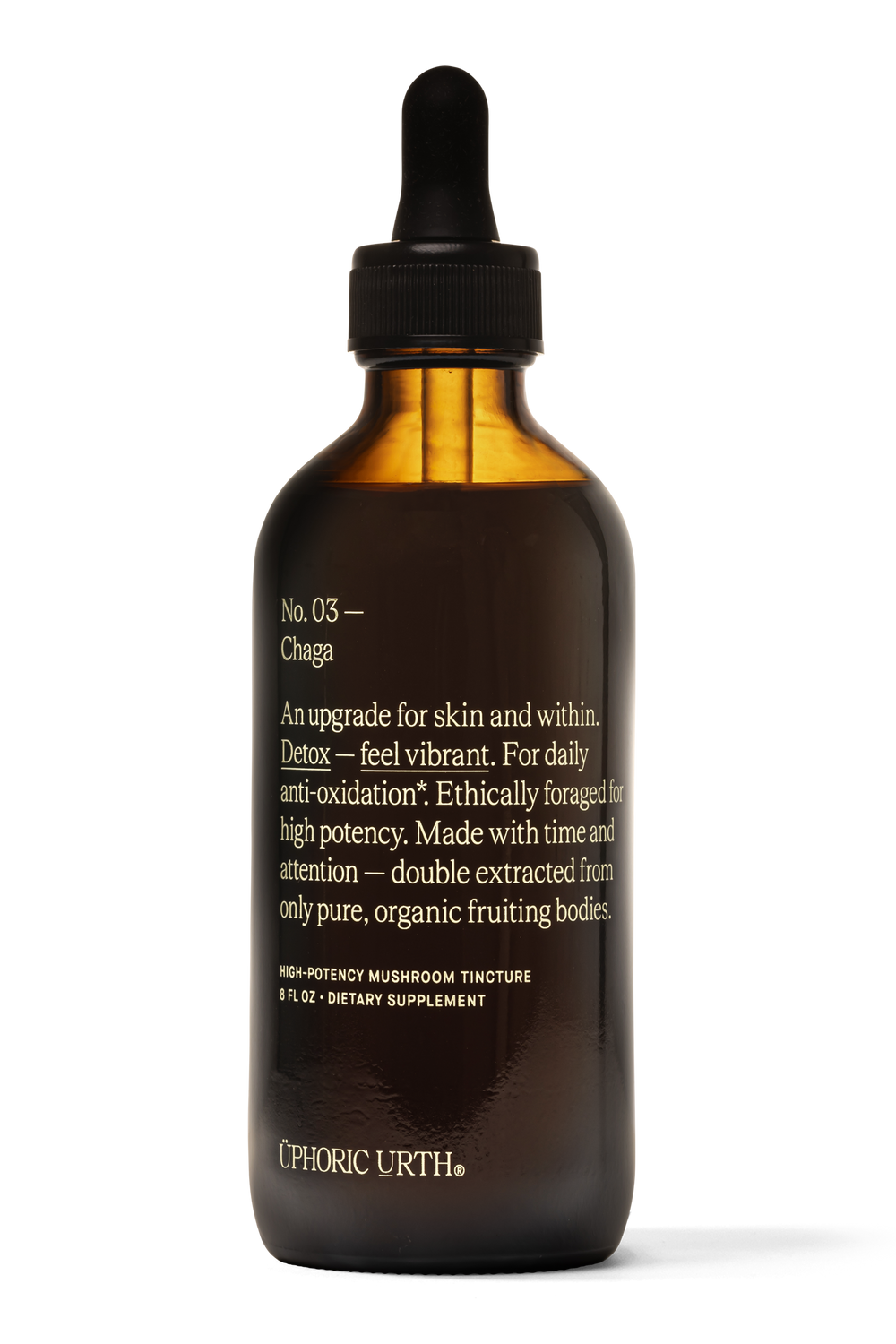 No. 04 — Shiitake
Circulation support

Blood pressure support

Cholesterol management

Inflammation
Discover
Maca Matcha Latte
Make your own medicinal mushroom magic from AM to PM with simple, fresh lattes, elixirs and daily pick-me-ups. Try our Founder's favorite morning recipe, a Maca Matcha Latte powered by our No. 01 — Lion's Mane to keep you sharp and on point for your day ahead.
View Recipe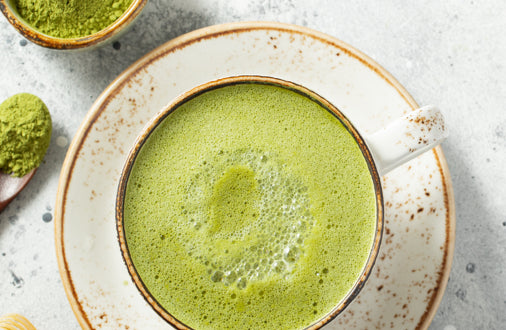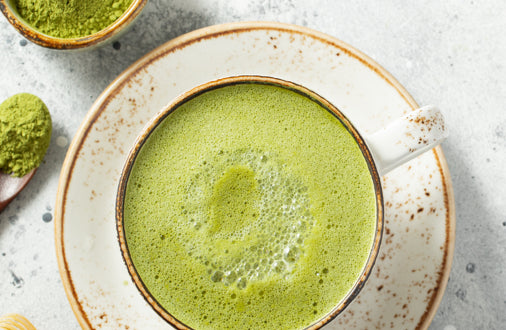 Our Customers' Healing Journeys
What real customers have to say about our products
Mushroom Magic
KP
"I can't rave enough about this company and the products! After a recent bout of the Rona, it left me with severe fatigue and brain fog. This stuff was a major help in clearing the fog and boosting my energy back to normal levels. It's strange how it can calm me down and provide me with clear, focused energy at the same time. That's why I call it mushroom magic!"
Lions Mane Tincture
Mcaela
"I've been using the Lions Mane tincture for about a month so far. I really look forward to taking this in the morning. I'm not really sure how to explain it but I just feel more ready for the day. I've noticed it's really seeming to help with my brain fog. I'm in an altogether better mood too. This is going to be a part of my morning routine from now on."
6 Month Review
Robert
"I have been using this product for roughly 6 months. It gives me a slight cognitive edge over my normal self especially when good sleep is combined. Being able to think more clearly lowers my cortisol levels allowing me to perform even better in high pressure situations. I'm going to stack this with cordyceps to reduce or eliminate my need for 180mg of jittery caffeine in the morning."
Natural Pain Killer
Sandy
"Great natural way to relieve pain. Works well to relieve my pain caused by my autoimmune disease."
LOVE Uphoric Urth Mushroom Tinctures!
Peggy
"I have been detoxing from heavy metals for some time. I added Uphoric Urth's Chaga tincture into my protocol to help me detox. It's been very helpful and I can't wait to see my next test results! As you can see I love using all their products as I find them supporting my immunity in many ways! Thank you for a great product!"
Finally something that actually works!
"I live in Austin Tx and suffer from both the seasonal allergies here (which are brutal) and I'm a life long insomniac. This product was recommended to me by an MD friend. I've had it for a month now and I am sleeping more soundly than I have in years and I haven't had a single sniffle or itchy eye. I will be exploring other product lines from this company STAT!"
Deep calm sleep
Alex
"As someone who doesn't sleep much and has trouble settling into sleep, the reishi has really helped me break through to a deep calm sleep mode really quickly. This is the exceptional quality of the mushrooms, and I've gotten to love these products. The cordyceps have also been a favorite, and I have found out I enjoy the tincture style over the powder form. The tincture drops seem to affect me more, and faster."
5 Blend is amazing!
Wendy
"I've been taking the 5 Blend for about 3 weeks now. I have a sleep tracking device, which is showing I'm getting better, deeper sleep. I feel a buzz in my energy after taking it. I've also secretly been dosing my husband's coffee and his mood seems to have improved and he's sleeping better too (shhhh). Just signed for regular delivery of the 4 oz. beautiful stuff!"
Vivid dreams
T.L.
"Big fan of the 5-blend and lions mane, it definitely helps me get into a deep rem sleep and have more vivid dreams. It also helps my grandma sleep who has dementia and usually doesn't sleep very well."
Energy and Less Body Aches
Teresa
"I use the Chaga for detox, however the thing I notice most is an increase in energy and an alleviation of overall body aches (I'm a middle aged woman who has lived a very athletic life). The 5-mushroom tincture leaves me mentally alert and very high energy and also alleviates my aches and pains."
Life changing
Laurie
"I have so much focus and energy on this stuff. I take six half droppers of the 5 Mushroom mixture. I feel great from morning until bedtime. I don't have any weird crash or jitters. Just pure energy and focus. I bought 1 bottle and ran out after about 20 days. I bought 5 more! I'm so hooked. Mother Nature rocks!"
Beneficial in many ways
JV
"The UphoricUrth cordyceps tincture (and all the others) are top notch. I find them ALL to be beneficial. I recently stumbled upon cordyceps and it has helped immensely with my energy and motivation. And yes - no jitters or "crash". It's natural energy and beneficial In many ways. I'll probably be a customer for life. Great products and great company."
6 month review
Bobby
"I do feel like this has improved my cognitive function and lowered my anxiousness to a noticeable degree. Is it worth it? The improvement is well worth the money to me, and I will continue to use this product. Also, This may be unrelated but I was having a nerve pain that seems to have gone away!"
Amazing healthy daily mood booster
Anthony
"An amazing addition to your day. Always believed in the power of mushrooms and this is the easiest way to get them all quickly and daily. An earthy taste that's not for everyone but if you're a mushroom fan it'll be no problem. Strong alcohol taste as it uses high proof stuff to distill but if you're in it for good taste you're in the wrong place. This mix has improved my mood, kept me relaxed and really helped me tackle the day in good spirits. Sleep was no problem with it and energy levels were stable all day. Highly recommend to anyone for a daily health booster for body and mind."
LIFEGIVING
"The Blend tincture has improved my skin, my hormones, and my overall health. I've struggled with hormone imbalance my entire life, but it all came to a head when I found out I had an ovarian tumor at 25. Two years later...ENTER ÜPHORIC URTH IN ALL HER GLORY. Over time, I experienced an increase in energy, clearer skin, better mood, & better memory. My nails even stopped chipping. But the even better gifts were the SLEEP & the ENERGY. Within one week I was sleeping through the night. Within two weeks, my night sweats were gone. Within three weeks, my skin was glowing. Thank you to Kate and the entire Üphoric Urth team, from the bottom of my heart."
Heartily Recommend
Monica
"I've been using the Chaga tincture for about 3 months. I was expecting to see marginal results after 6-8 months, but am happy to report that I am reaping benefits from this, even now, in my third month of using! I've noticed, since using, that the brain fog that hung over me has dispersed. I feel more focused and clear-headed, and I feel more poised to respond to routine and atypical stressors in my environment, as well."
Best chaga I've ever tried!!
Daniel
"I'm a huge mushroom fan and have tried pretty much all forms of chaga. This is by far the best tasting tincture I've had and love how high quality the mushrooms are from Uphoric Urth. Feel awesome after taking this - haven't been sick since I started. This is an immune boosting staple in my household and have it beside my on my desk so I never forget to take it. Cannot recommend enough!"
Great product
Mason
"Mushrooms are amazing for our health and mental clarity. These mushrooms are not from the mycelium network there from the fruiting bodies (which is what you want) after taking it for just a couple days I noticed the swollen lymph node on my neck went away. I genuinely feel healthier taking this product."
How Our Founder
Found Fungi
I was getting sick constantly, my body was exhausted from the inside out, and my immune system was clearly struggling to keep up.
Doctors could not identify the cause of my persistent illness. I was even diagnosed with an autoimmune, of which the origin was unknown. I had no answers to point to a specific root cause. All I knew for sure, was that I was unwell and I had to do something about it. It felt like my life depended on it.
I was recommended several unsavory and unsustainable treatment options, but instead I decided to search for a holistic approach to healing. I came to find that the answer was right under my feet — literally. Medicinal mushrooms helped me to recover, and create sustainable rituals which have become the best part of my day, every day. This journey was 10 years ago, and I've been healthy (and fungi obsessed) ever since.
With my renewed energy, and deep respect and dedication to mycology, I set out to share my mushroom experience with others — sick and healthy alike. So I started Üphoric Urth.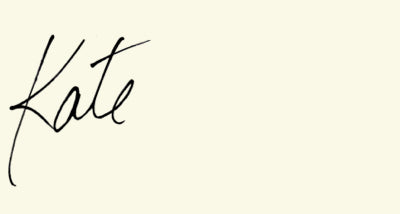 Read Kate's Story